BTC TO $50K??? IS IT POSSIBLE? for BITSTAMP:BTCUSD by Dexter_The_Trader
bitcoinagile
-
9/15/2021 5:41:23 AM - GMT (+0 )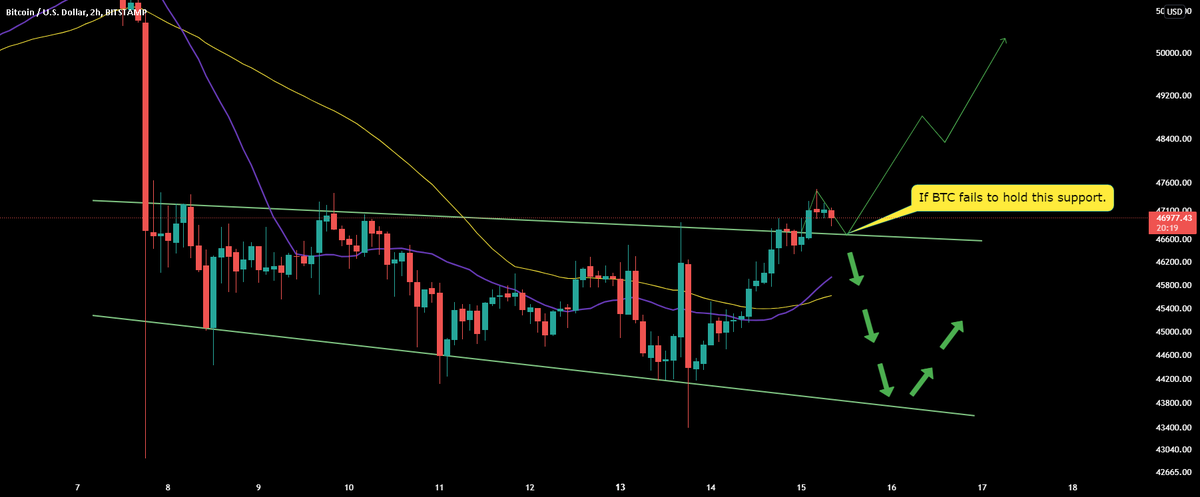 Welcome folks, let us quickly analyze the
BTC
chart in 2 hours timeframe.
We saw BTC breaking out of the upper trendline a few hours ago and currently it is at the retest phase. We may see a potential bounce soon from this point which will eventually lead the price to $48k, $49k, and $50k.
If in case, BTC fails to hold this support (previously resistance) and closes below it then we may see a breakdown towards the $44k or even lower.
Overall, BTC is doing good and after the sudden drop, it has come back strong. All we need to observe is that BTC does not fall below the $46600 level.
Tell me what you think about BTC price action in the next few hours or days. Would love to know your opinions.
Do like and share your views in the comment box.
read more