Who Will Trust Facebook Bank?
coinspectator
-
3/15/2019 12:12:44 PM - GMT (+0 )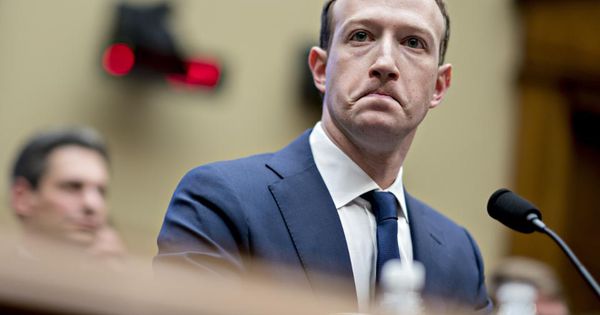 So, following a significant data breach, a titanic loss of consumer trust, calls by numerous politicians for regulation, and a massive service outage, Facebook wants to become a bank issuing its own cryptocurrency. Banking and financial services are built on consumer trust and Facebook is overdrawn in the trust account. Ironically, in my super mutant community of digital infrastructure / financial instrument / and financial policy and regulation geeks (all in single life forms), Facebook was one of the fictional use cases we used to explain utility tokens to policy makers and regulators.
It went something like this: If Mark Zuckerberg had of charged you $10 for a utility token Facebook Coin when you signed up to a Facebook years ago, to develop a user profile product that is sold to advertisers and third party data providers, which allowed you to buy your own profile product with the coin and populate it with data you chose, you would now be participating in a share of the revenue or the $485 billion market capitalization generated by Facebook, and we would likely have 2.7 billion happier and wealthier Facebook network users on the planet, even after the Cambridge Analytica scandal and outages. While this is an exaggerated and fun example that we used last year while Facebook was facing its moment of truth, it demonstrates the power of a utility token product and the power of the network (without mentioning blockchain or cryptocurrency). Many highly educated and experienced specialists across technology and financial services did not understand the utility token, or cryptocurrency for that matter, one of the bad omens for the crypto sector, and in particular, the utility token in the U.S.
In any event, the Facebook Coin is reported to be a stablecoin, and is not a utility token, and stablecoins in the various guises show great promise for useful applications. Clearly, many US senators do not understand Facebook, cryptocurrencies, or digital for that matter. Many consumers do not understand how Facebook works, how cryptocurrencies work, or how banks work for that matter, but they put trust into the boards and executives of companies, policy, law makers, and regulators, that products do what they say on the label without the need for a university degree in technology, law or math to use the product for fear of being gamed, cheated and or exploited in a calculated and systematic fashion. Coin spectator is an automated news aggregation service. All copyrights belong to their respective owners. Images and text owned by copyright holders are used in reference to and promotion of those respective parties. Read in Full
read more